Removals to Hull from Scotland
Edinburgh to Hull for Career Purposes or for Studying
If a new life in Hull is a prospect that tempts you then you might be wondering how best to get there from Edinburgh in the first place.
The full name of Hull is actually Kingston Upon Hull, as it sits upon the River Hull. It is a vibrant city that has been recently been in the news because of its status as the 2017 UK city of Culture and the fact that the Turner Prize will be held here in the same year.
Getting Started in Hull
Hull is a friendly and welcoming city where you should find it easy to get settled in. In the past, the main economic activity here was based around the port, with fishing and trading high among the main industries.
In the 21st century, Hull has turned into a modern, forward looking city where the chemical and health care industries are big players.
Companies such as BP, Seven Seas and Smith & Nephew are among the big employers here, while the University of Hull research facilities add to the feeling of it being a place with an important scientific pedigree.
It is also possible that you are making the switch to Hull from Edinburgh for studying purposes. The University of Hull is a fine place to study and can be the key to enjoying a long, rewarding career. With University of Hull student removals you can get started easily there.
Whether it is work or study that is taking you down to Hull, you can make it a more pleasant switch by using an experienced Edinburgh removals team. The sample applies, of course, if you making the change from Hull up to the Scottish capital.
Getting to Hull Safely
No matter whether it is University of Hull student removals or something else is that is causing you to think about starting out in a new life in the East Riding of Yorkshire, you will want to get there safe and sound.
It isn't the most difficult journey in the world to get from Edinburgh to Hull, as the two cities lie about 260 miles distant from one another. A car journey from one to the other should take you around 4 and a half hours.
However, if you want to get there with all of your belongings then things get a little bit more complicated. Even if you don't have a huge amount of possessions you will find that a removals trip like this is a lot more stressful if you do all of the packing yourself.
Relax and Plan for the Future
This means that calling on the removals experts in Edinburgh to get you there is a great move. We will take care of everything, so that you are free to relax and plan for the future.
The start of an exciting new life in this city should be about your plans for the next few years and about working out which of the local tourist attractions and cultural icons to visit first of all.
Don't get bogged down with tiresome packing and removal duties when you can hand them over to someone else and enjoy the finer parts of the move.
Man with a van Hull to Edinburgh – Hull Man and van – Van Man Hull.
Hull to Edinburgh Removals
Call 07730263353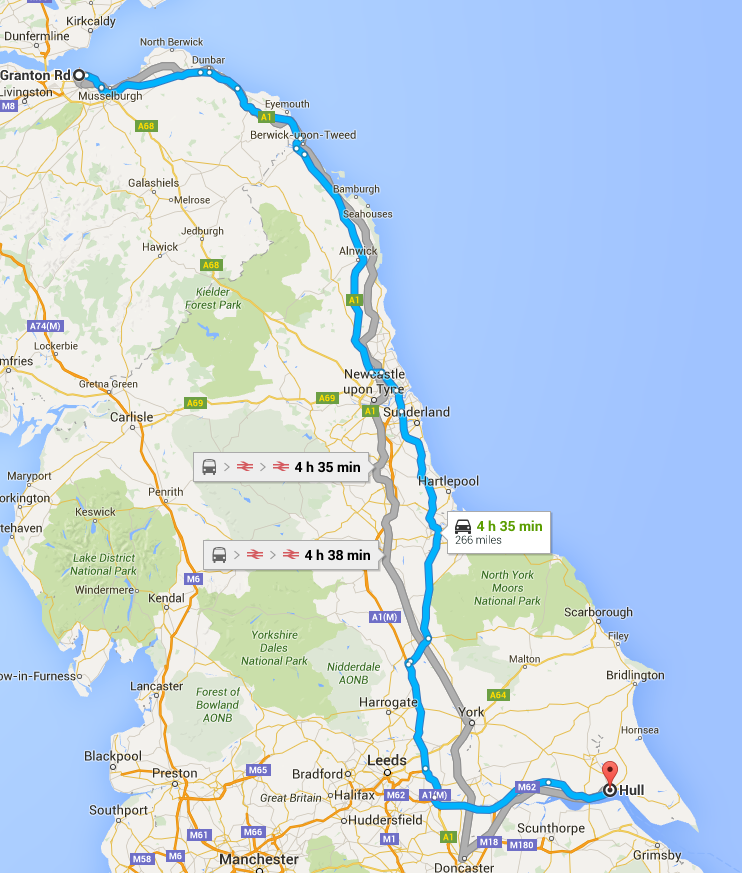 ---
---