Removals Edinburgh to Manchester
Is It Time to Move from Edinburgh to Manchester?
On most lists of the biggest and best cities in the UK you will find both Edinburgh and Manchester included. They are both terrific places to live and if your life or career dictates a move from Edinburgh to Manchester then you can look forward to a great time living the North West of England.
This historic city has a strong history and a lot of culture. However, it is also a modern and forward looking city with a diverse jobs market and lots of opportunities for making a rewarding career.
If you are planning on moving there anytime soon then there are some factors to take into account so that you get to Manchester without any problems at all, thanks to a man with a van.
Getting to Manchester Easily
If your idea is to head from Edinburgh to Manchester for career reasons then you will benefit greatly from organising your travel from the capital as well as you can.
A drive from Edinburgh to Manchester isn't as difficult as you might think. The distance covered is just under 220 miles. It should take you around 4 hours, with motorways such as the M6 and the A74 making it a smooth and easy ride.
Having said that, getting to your new home city easily isn't just about you getting there personally. There is also the question of how your belongings with all get there as well. You certainly don't want to begin an interesting new life with the worry of having to buy everything again from scratch.
Arranging a Move to Manchester at Short Notice.
It is possible that need to organise your house move from Edinburgh to Manchester with a man with a van at short notice. This might be because you get offered a job with a start date in the near future or because you sell your house in Edinburgh and need to move.
If you are left short of time for heading down to Manchester there is no need to panic. You don't need to rush around trying desperately to pack everything into your boxes without any help.

Instead, you can get our expert Edinburgh removals team to rescue the day by quickly responding to your request. We can get you and your belongings to your new home in Manchester quickly and with no fuss at all.
Student Moves to Manchester.
For those students looking for a challenge in a big university and an exciting city it doesn't get much better than Manchester.
There is a great choice of places to study in here, from the University of Manchester to the Manchester Metropolitan University and Manchester College. Studying in any of these places can be the first step on the road to an excellent career for you here, back in Edinburgh or elsewhere.
In order to make the move from Edinburgh to Manchester as a student it pays to be organised and plan ahead. This will allow you to take all of the possessions that you need with you and carry out the moving process in a calm and organised manner.
Just let us know how we can make your big move to Manchester from Edinburgh easier with a man with a van and we will sort it out for you.
Moving to Manchester with a Man and van
Call 07730263353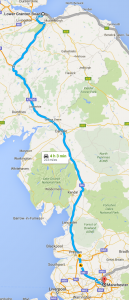 ---
---