Moving Edinburgh to Bristol
Getting from Edinburgh to Bristol in Style
There aren't many places in the UK where you could be further away from Edinburgh than in the pretty city of Bristol.
Whatever your reason for heading down to live in the South West of England, a move from Edinburgh to Bristol is sure to give you a fresh start and add a whole lot of interest to your life from now on.
Bristol is an historic but thriving city with a tremendous climate that makes it immediately appealing. Anyone moving here from the Scottish capital will have a lot to explore but it is the booming jobs market that is likely to be the biggest reason for moving from Edinburgh to Bristol.
There are lots of hi-tech manufacturing and science roles here, making it an ideal place to work for someone who wants a modern career in a city that is going places.
Get There Easily
Travelling distance to Bristol from Edinburgh is some 370 miles. With a house removals van you can expect a drive down here to take a minimum of maybe 6 and a half hours. This is a fantastic drive that takes you through large swatches of the UK, but can you imagine driving all that way alone in a van with all of your belongings in it?
Flying down is the simplest move, as a flight from Edinburgh to Bristol airport takes just over an hour to fly down to the South West. If you do this then you will probably need to get some an Edinburgh removals team to take your possessions down for you.
The easier you make your house removals trip down the fresher you will feel for getting going in Bristol. You might even find that you have time to see of the area's many tourist attractions, such as the Clifton suspension bridge, the Avon Valley railway and Bristol harbour.
Avoid Problems
The thought of travelling from Edinburgh to Bristol in order to start a new life is something that is likely to give even the most adventurous person pause for thought. Yet, by handling it in the right way you can avoid problems and make it a smooth and easy move.
The first thing to consider is what potential problems you could avoid by moving to Bristol with some professional house removals help. In this case, you should quickly come to the conclusion that moving with some outside removals help will lead to a quicker and less stressful day.
You will definitely want to avoid serious problems such as losing or breaking any of your valuables on the way down to your new home city. If you try and do it all on your own then this is a very serious risk.

By handling your big move from Edinburgh to Bristol in the smartest possible way you can look forward to beginning a brand new phase of your life and career in a fantastic city where exciting new possibilities are sure to open up for you.
Call Van Man removals to Bristol 07730263353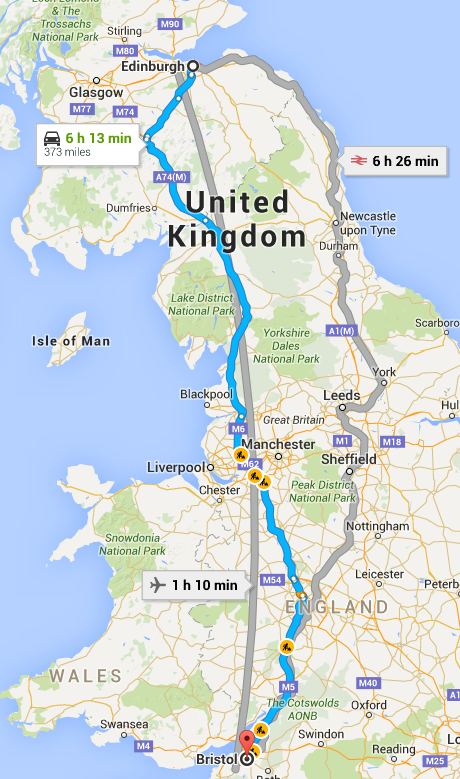 ---
---