Chris Man with van West Lothian Removals
Man with Van West Lothian !
A case of mistaken identity recently with a Chris man with van West Lothian Removals who seems to have taken on similar name, man with van, like 1000s of others i suppose but I'll happily take call from anyone in west lothian for removals or for jobs to big yellow self storage on Calder road, lovely stuff id say. Although we haven't really done any removal jobs from this odd mix up as it's not same costs as our removal service and what gets me is they have already spoken to the guy and seems have not taken his number down and click my advert looking him up again which can be annoying and takes up my time working out who I'm speaking to as they assume things?
West Lothian Removals .
Very similar sounding stuff all round and from Livingston, Broxburn, Eat calder, West Lothian area charging £50 per hour. Keep up the good work my man with van chris from west lothian Livingston, Broxburn, East calder man and van services. 
Van Man West lothian
Sometimes when people work for an hourly rate you have to weigh up the pros and con and the moving situation like selling -buying on same day and turning up and leaving all the goods on the back lawn as requested by the customer while the other company is on its 2nd trip and you can't get access to the house  due to stuff still being in the house they have already purchased.
So please don't confused us with Chris man and van west lothian, we sometimes do jobs in west lothian and east calder areas etc and will be happy to give you a quote for a west lothian east calder man and van service if needed.
Please note we have been informed Chris man and van has now emigrated to Australia !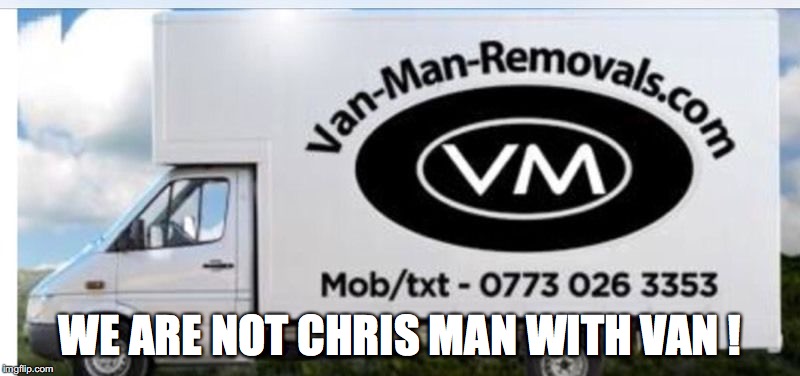 ---
---