Cardboard Boxes Edinburgh
Cardboard Removal boxes Edinburgh
£1.20 each
———-Currently no 
stock 
Cheap cardboard removal boxes are for sale in Edinburgh from van man removals, we offer high quality boxes that'll save you lots of cash. Our cardboard boxes go for £1 each, the cost of these very same sized singular boxes at Edinburgh self-storage, len Lothian or safestore go from £4 to £4.50 now that's 4 times our price so if you wanted lots of boxes you'll be paying for almost the price of the removal again, do you really want to spend that on cardboard boxes? No I didnt think so.
Removals Boxes are 500 x 350 x 320
The ideal standard removal box size
We can supply one to one thousand cardboard removal boxes in Edinburgh, more if you need them, cheaper faster than online supplies and best for customers looking for packaging to move home local. You need them urgently we can help and we can even deliver when you need them. The more you buy the cheaper they are.
Give us a call to discuss prices and if it's a big order were more than happy to supply you with an excellent discount these cardboard boxes are the best around all solid clean and reusable and ideal for moving or self storage,business or personal use..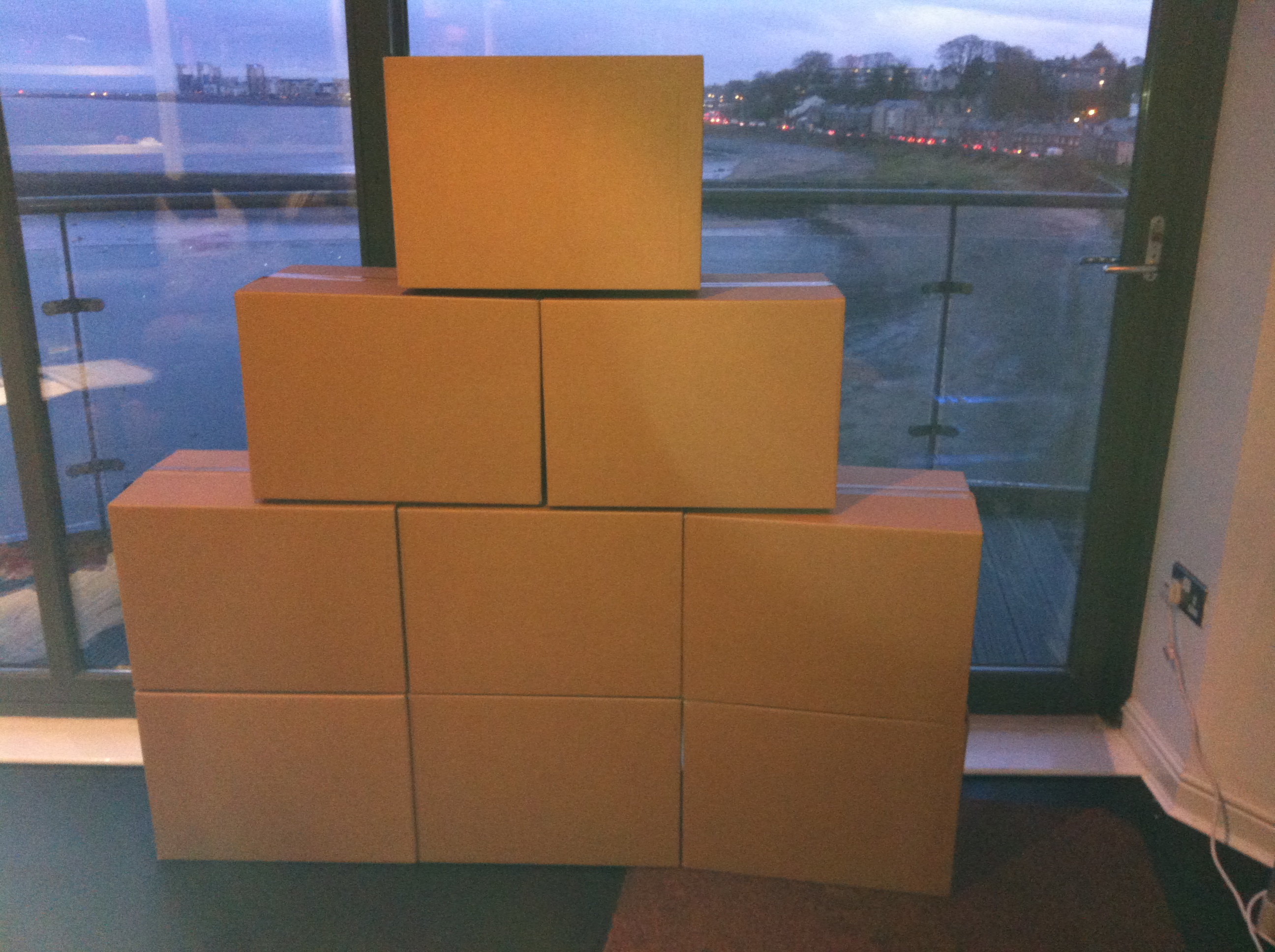 Call 07730263353
---
---