East lothian removals
East Lothian removals, man and van, home removals, removal van, house removals, van driver hire, student removals
How to Choose an East Lothian Removals Service
Finding a reliable service offering East Lothian removals needn't be as difficult a task as you might imagine. If you are getting ready for a big move from Tranent to Haddington or from North Berwick to Dunbar then why not make it as easy as possible?
There is also a possibility that you are planning a longer move and need a removal van to take you from East Lothian to elsewhere in the country. Either way, you can make use of the following tips to get the house removals service that you need.
Consider the Cost
The first point that most of us need to consider with van driver hire is the cost. After all, with all of the other expenses involved in moving home the last thing that you need it to pay out a fortune on the removals service too.
Having said that, if you get quoted a price that seems way too low to be real then you are sure to have your doubts about how good the service is likely to be. As with most things in life, you should be looking to find a fair price that you are happy to pay.
The good news in this respect is that we offer a great value service for East Lothian removals. You can get a quote from us and then plan your move knowing that you are paying the right price to get your move handled in the best possible way.
Can They Handle Your Move?
Pretty much anyone can set up a man and van service in East Lothian but how many of them can truly handle the pressure of a big move against the clock or over a long distance? If you are moving from, say, Prestonpans to Dundee or Inverness then you need to be able to count on a home removals service that can handle it without any problems.
The last thing that you want is to be let down at the last minute or to have to endure nasty surprises throughout a long and tiring day. Rather, you will want your move to be handled with a high degree of professionalism and a friendly approach.
This is exactly what we offer, as we strive to turn the day of your move into a happy event that is memorable for all the right reasons rather than for the wrong ones. We can handle any move no matter where you are going to live and how many things you want to take with you.
Find a Service You Can Trust
At the end of the day, finding a man and van company to carry out your student removals or East Lothian removals for family homes comes down to speaking to one that you feel you can trust. In this way, you can look to move to your new home feeling as though you have nothing to worry about.
You certainly don't want to be a bag of nerves all day long, as you wonder whether the removal van will turn up and then whether they will break anything during the move. Hiring a house removals service that you don't trust is even worse than doing the whole thing yourself.
Of course, you can trust us to give you the top notch service that you want all the way through. We won't let you down at any point in the whole home moving process.
Call us to find out our best quote for your move and put the wheels in motion for a relaxing move to your new home.
East Lothian removals, man and van, home removals, removal van, house removals, van driver hire, student removals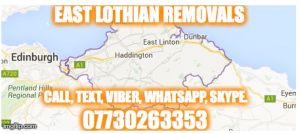 Van Man Removals Edinburgh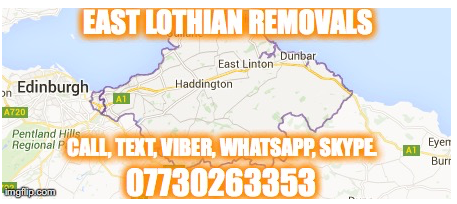 Man with a van Removals
Home removals, Professional Man and van services.
Van Man
Van man Removals
,
East lothian
,
Telephone No.07730263353
Edinburgh Scotland
East lothian Scotland, uk
Professional Moves in Edinburgh small to medium sized
East lothian removals man with a van services providing cost effective moving solutions.
---
---