Office Removals Edinburgh
Looking to hire experienced & credible removalists for small and medium scale office relocations in Edinburgh? Let Van Man Removals offer you a quick and easy transition.
Van Man Removals Edinburgh offers economical office and commercial removals services to make business transition hassle-free. Whether you are a small firm in operation, or a 10+ person office, we can adapt to your needs.
At Van Man Removals, we understand that it is imperative to keep the business in operation- you need not to bother about the big upheaval and potential of losing valuable business due to relocation. We'll take care of all aspects of Office Removals Edinburgh like commercial packing, loading, moving, etc. as per the schedule that suits you the best. We take great pride to state that we are a flexible relocation company that offer comprehensive assistance for Office Removals Edinburgh at competitive prices. We can work around you- no matter if it's a full office relocation needed to be completed in a short span of time or a move taken over a few days or weeks, we can cater to your needs impeccably.
Not only Office Removals services, we offer removal porterage hire services as well to assist lifting office furniture safely. No matter it is a quick small job of moving a single cabinet to another room or the one that will entail several days work, you can fully rely on us. Our team of movers will shift and assemble all your business items on time while ensuring that the process is conducted safety and efficiently.
Moreover, our removalists can work at any time of the clock- be it a day or night, a weekday or a weekend, we'll be available to address the needs of your Office Removals Edinburgh. You can contact us for full move service, to get the transport needs served, or just in case when you expect an extra bit of help with workforce; we'll be there to handle and serve all your service requests.
Get in Touch with Van Man Removals for Office Removals Edinburgh
Whatever is the size of your removal job and whatever is your removal preference, Van Man Removals Edinburgh is just a call away from you. Call us at 07730263353 or leave your email, we would be happy to offer you a fair quote for your Office Removals Edinburgh.
Van Man Removals Edinburgh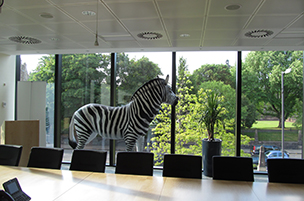 Man with a van Removals
Office removals Edinburgh
Van Man
Van Man Removals Edinburgh
,
Edinburgh Scotland
Professional Moves in Edinburgh small to medium sized
office removals Edinburgh.
---
---